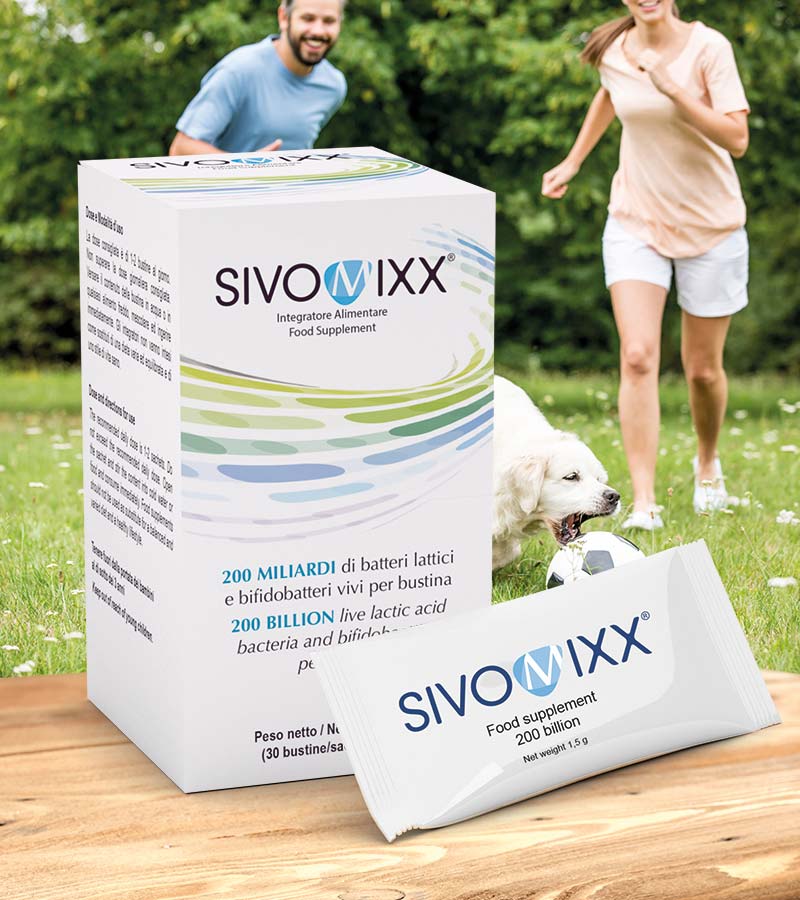 SivoMixx: Healthy naturally
*Stress, antibiotics or diet can cause intestinal and digestive problems. SivoMixx® helps restore the balance of intestinal flora with more than 200 billion live and active bacteria from 8 specific bacterial strains, especially after stopping antibiotics. However, intestinal flora support can also be useful in case of gastrointestinal infection, diarrhoea, flatulence or allergies.
A healthy gut flora makes you more resistant to infections. Good intestinal flora and a healthy intestinal lining support digestion and are important as a mechanical barrier. This so-called intestinal barrier has the task of suppressing harmful germs and viruses. This makes it harder for pathogens to adhere to the intestinal wall or even enter the bloodstream.
Why SivoMixx™?
01.

Bacteria

SivoMixx® is a mixture of different lactic acid bacteria and bifidobacteria that help restore a balanced intestinal flora.     



02.

Optimal intestinal function

The high bacterial concentration of 200 billion bacteria per sachet ensures optimal colonisation and function in the gut.



03.

Cold chain

The cold chain is maintained throughout the production process, keeping the bacterial strains alive.     



04.

Allergen-free

SivoMixx™ is allergen-free and contains no gluten or other allergens.